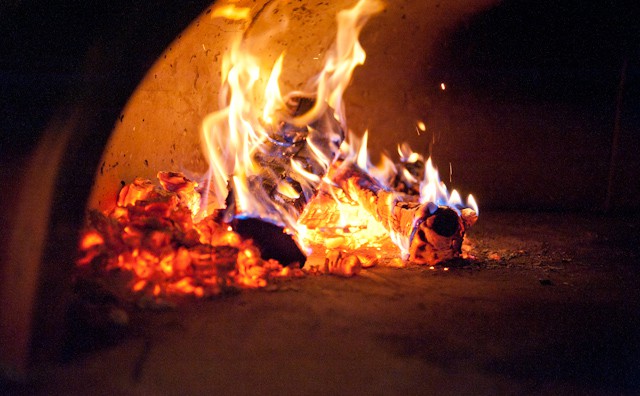 Our Story
Milo & Olive is the neighborhood bakery and pizzeria project from Josh Loeb and Zoe Nathan, the husband-and-wife team behind Rustic Canyon, Huckleberry Bakery & Café, Sweet Rose Creamery, Cassia, Esters Wine Shop & Bar and Tallula's. Opened in winter 2011, Milo & Olive serves as a community dining destination—offering a variety of Zoe's acclaimed morning breads and pastries, local artisan coffee, wood-fired pizzas, and an ever-evolving menu of small plates and seasonally inspired dishes by Executive Chef/Partner Erin Eastland.
The menu at Milo & Olive represents the restaurant family's continued commitment to truly seasonal, market-driven cuisine—a reflection of the best ingredients available from local farms and Los Angeles-area farmers' markets. Erin turns out a selection of 10 to 12 different seasonally inspired pizzas, made with Zoe's signature 48-hour pizza dough, and an array of rustic Italian wood-fired vegetables, handmade pastas, and small plates for sharing over lunch and dinner. The breakfast menu features a range of options, including egg dishes, handcrafted breads, pastries, and morning desserts.
Intended as a workshop in which Zoe, Bakery Director of Operations Laurel Almerinda, and team can experiment with new varieties of pastries, breads, and seasonal specials from the wood-burning Mugnaini ovens, Milo & Olive offers an ever-changing selection of baked goods and also serves as the bread-baking hub for the RC Family. The chefs incorporate a wide selection of organic, whole-grain flours, some gluten-free, alongside more traditional breakfast pastries and desserts. Inspired by the farmers' market, Zoe brings a bounty of ever-changing, fruit-driven sweets to the table.
The wine and beer list is curated by Wine Director Kathryn Coker and Co-Owner of Esters (the family's sister wine shop and bar) and focuses on highlighting small vineyards and breweries from across the globe that put the same care into their products as the restaurant puts into its regionally sourced menu. The wines feature a rotating 30 domestic and international choices by the bottle, as well as around a dozen options by the glass. When it comes to artisan-produced beer, the restaurant offers ten bottled selections from local, craft and specialty import brewers. Simply refreshing cocktail options rotate with the seasons and are available all day long.  Additionally, the restaurant serves espresso drinks and drip coffee from local artisan roaster Caffe Luxxe, fresh-brewed iced tea, and fresh-squeezed lemonade and juices throughout the day.
E-Gift Cards
Click HERE to purchase a Milo & Olive E-Gift card.
Health Care Surcharge Information
Click HERE to review the Summary of Health Care Service Charge.