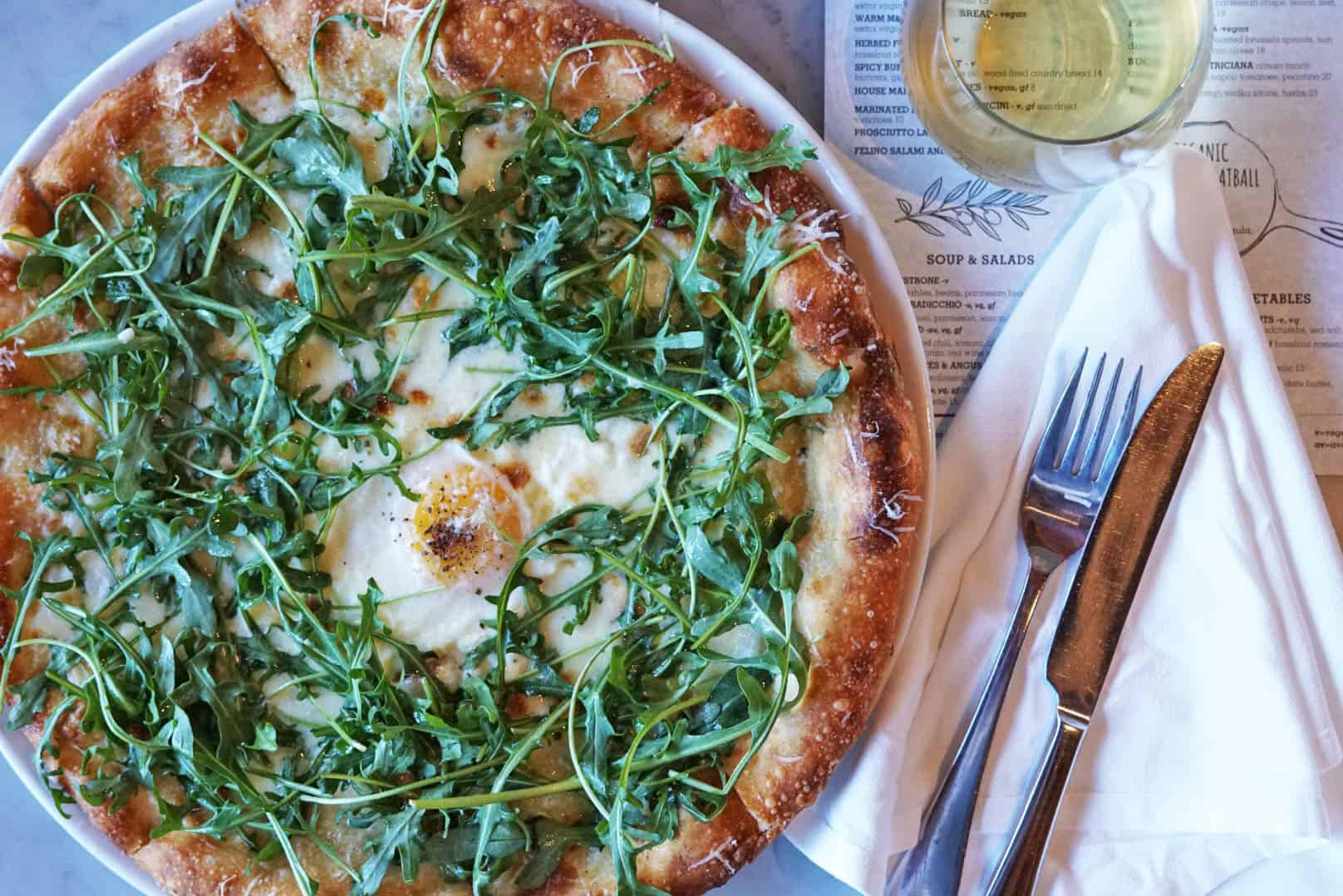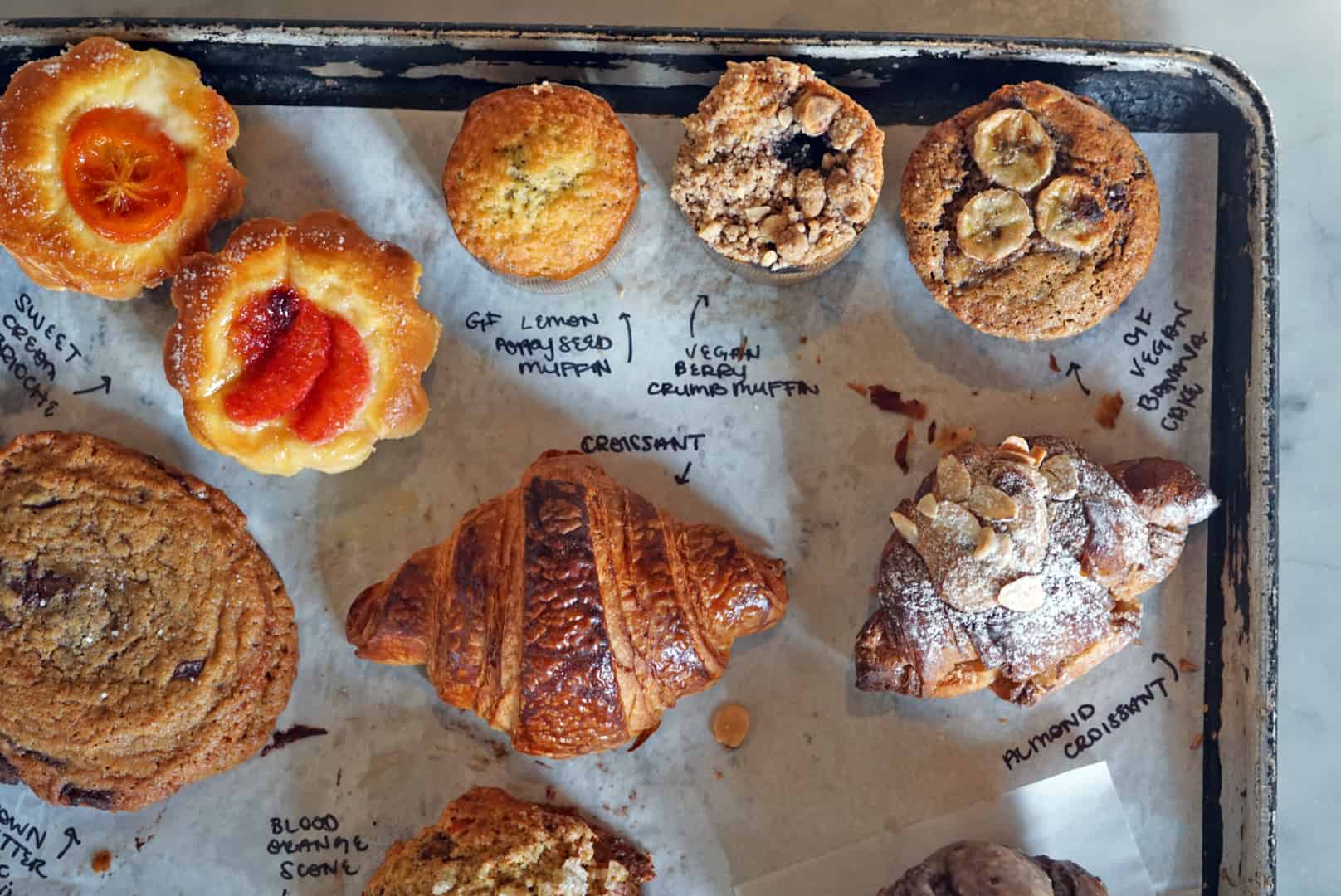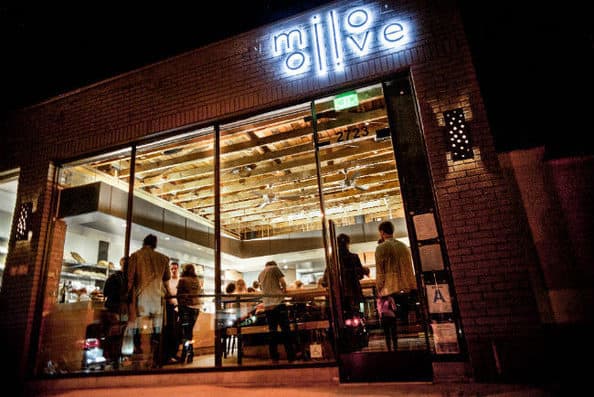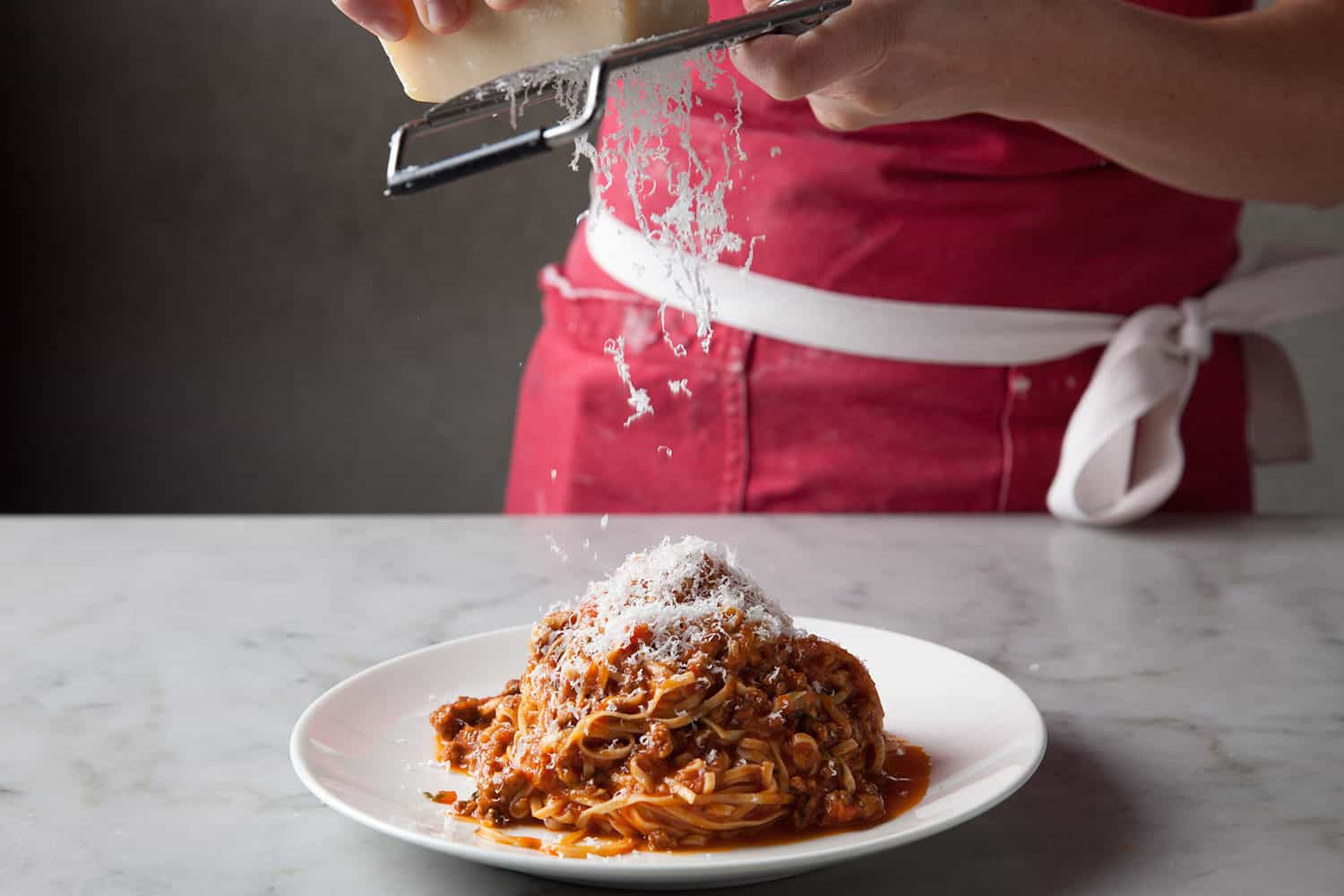 SUPPORT GATHER FOR GOOD'S "STOP ASIAN HATE" BAKE SALE!
From now 'til Tuesday, April 13, you can pre-order a 10" Sonora Olive Oil Cake with Blackberry Thai Basil Buttercream & Jam ($60) for pick-up on Saturday, April 17 between 11 a.m. – 4 p.m. Supplies are limited, so claim a cake while you can! We're teaming up with Gather For Good and donating 100% of these proceeds to Asian Americans Advancing Justice LA and The Brady Campaign working to fight gun violence. Pre-order your whole cake HERE.
ALL-DAY OUTDOOR DINING IS BACK!
Join us for breakfast, lunch, dinner and weekend brunch on our back patio! It's walk-in-only for daytime service, and then we accept reservations through Resy and walk-ins for dinner. We are re-opening for indoor dining on Thursday, April 15.
We can seat up to 3 different households per table outside.
We're taking temperature checks for customers dining on-site with us, so read about our new Rustic Canyon Family policy, as well as other safety measures in our Customer Health & Safety Guide.
TAKEOUT & DELIVERY:
We offer curbside pickup, takeout & delivery available all-day long. For curbside pickup, park at the 2 designated metered spots on Wilshire Blvd and call us, so we can run out your food to you.
Download our Rustic Canyon Family App on your iPhone/iPad or Android to order takeout and delivery from us and our sister restaurants.
GIFT CARDS:
To buy a digital gift card, click the button to the right. For a physical gift card, call or e-mail us through the contact form on the right. You can also buy gift cards from our sister restaurants by visiting our Rustic Canyon Family Online Shop.